April 12, 2010 4:57 pm

Shortlink:
Before the World Cup kicks off, the "Final Four" of European Soccer is going to happen by the end of the current month. I am talking about the UEFA Champions League semi-finals, the biggest soccer club competition in the world.
Four very different squads grace these semi-finals — they are Bayern Munich (Germany), Lyon (France), Inter Milan (Italy) and Barcelona (Spain).
The first legs will be played on April 20-21, with the seconds legs taking place on April 27-28. The final (single leg) will happen on May 22, in Madrid.
A quick preview of what will happen shows us Bayern Munich in full stride, after having eliminated the always formidable Manchester United side. Bayern only managed to advance the group stage in 2nd place but have since then been able to eliminate Fiorentina and Man Utd. They are walking in as favorites for their showdown with Lyon, having Franck Ribery, Van Bommel, Miroslav Klose and Schweinsteiger as their main stars.
Bear in mind that Bayern are also coming in feeling good about themselves. After, just last weekend, they managed to snatch a 2-1 victory away against top rival Schalke 04, in what was billed as the "title match". Bayern now leads the Bundesliga (German championship) with a 1-point advantage over Schalke.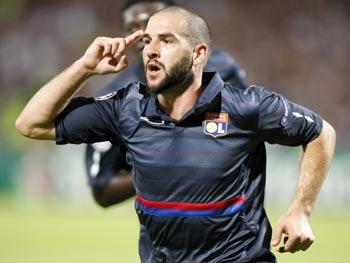 Lyon, Bayern's opponents in the semis, is arguably the competition's main surprise, if there is indeed one. Like Bayern, they made it through the group in 2nd place; after that, they were overwhelming underdogs against Real Madrid but managed to score a late goal, by Pjanic, in Madrid, to secure their passage to the quarters.
In the quarters they beat Bordeaux, another French club. Lyon is currently 3rd in the French championship, just 4 points behind leader Marseille. Even sporting standouts such as Lisandro Lopez, Govou and Cris, they are underdogs against Bayern Munich.
The other semi-final, pitting Inter Milan against Barcelona, is a more high-profile clash of clubs.
The interesting thing is that both teams were in the same group, in the group stage. Barcelona won that group with 11 points and Inter came in second with 9. They played twice in that group stage, with a 0-0 draw in Milan and a 2-0 victory for Barcelona in Spain. But they will have to do it again, and this time the stakes are definitely higher.
Barcelona eliminated Stuttgart in then Arsenal in the quarters, both relatively calm clashes for the Spanish powerhouse. Barcelona is considered by many as today's best club in the world, with stars such as Lionel Messi, Zlatan Ibrahimovic, Puyol or Thierry Henry. They currently lead the Spanish La Liga with 3 points of advantage over historic rivals Real Madrid.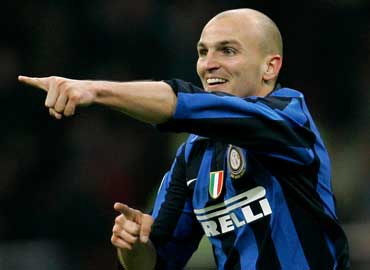 As for Inter Milan, with its eccentric coach José Mourinho, the road to the semis saw them eliminating Chelsea (Mourinho's former club) and then breeze past CSKA Moscow in the quarters. They currently trail Roma by 1 point in the Italian championship. Inter has a fundamentally sound squad with its main players being Cambiasso, Samuel Eto'o and Diego Milito.
Barcelona are coming into the semis as the main favorites to go all the way, but one should not overlook solid tactical squads such as Bayern Munich or Inter Milan. And let us not forget that French teams have been handling themselves just fine in recent editions of the UEFA Champions League.
TAGS: champions, europe, league, Soccer, uefa